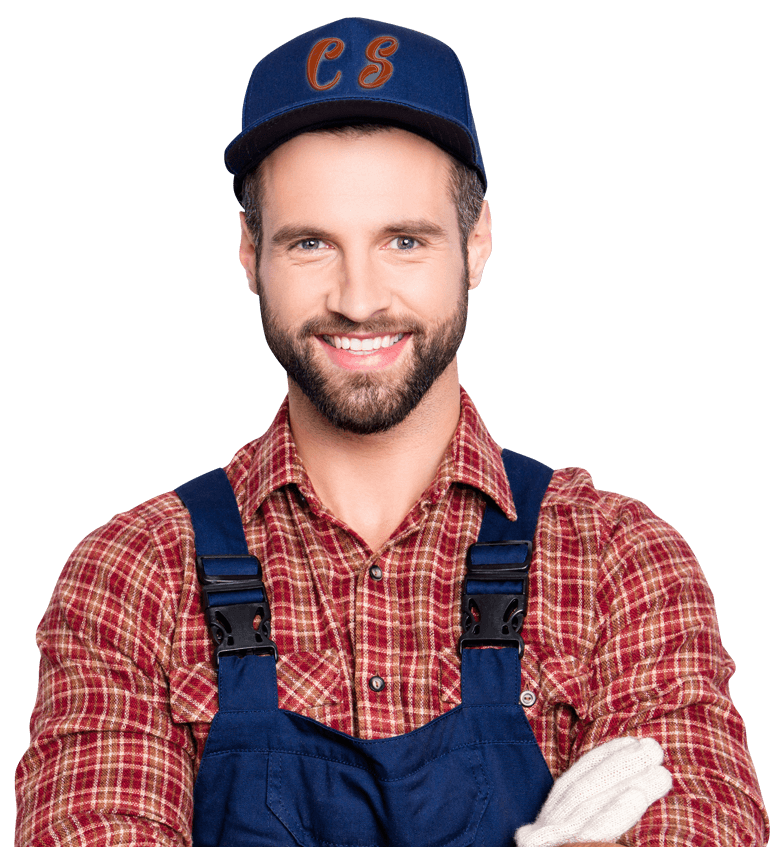 CS SPRINKLERS
Sprinkler System Installation
Trust the services of CS Sprinklers to ensure your irrigation needs are performed properly.
Sprinkler System Design & Installation
A lawn sprinkler system or landscape irrigation system is a more permanent watering solution which consists of a network of installed plastic sprinkler pipes that deliver controlled amounts of water to lawns and plants on a predetermined schedule. Most residential uses bury sprinkler pipes a short distance underground to hide unsightly or obtrusive lines from view and to maintain the aesthetics of the landscape design. Depending on the yard size and landscape requirements, many sprinkler system plan designs will include one or more zones predetermined by the capacity of the water source. These zones may include several types of sprinkler heads, drip irrigation, and various other types of sprinkler equipment to efficiently distribute water.
Adding to the conveniences of a modern-day sprinkler system, an automatic irrigation controller is the brains behind the curtain, controlling the clock, timers, valves, and more. Some newer models offer smartphone controlled ease-of-use for smart watering, allowing you to set schedules anytime and from anywhere. Additional controller features offer weather-based irrigation that automatically adjusts based on the anticipated rain precipitation and moisture levels.
Call CS Sprinklers, the best sprinkler company servicing Denver, Colorado and surrounding areas. We can help plan and implement the best new sprinkler system for your commercial or residential landscaping project. With proper design, your lawn and garden will get the proper amount of moisture to flourish without the worry of overwatering. If you already have a sprinkler system in place but want to ensure you're efficiently watering, let us know your concerns. We are a solution-based company and any sprinkler repairs, maintenance, and enhancements are our specialty. Experience why so many Colorado residents and business owners trust their sprinkler needs to CS Sprinklers. Call today!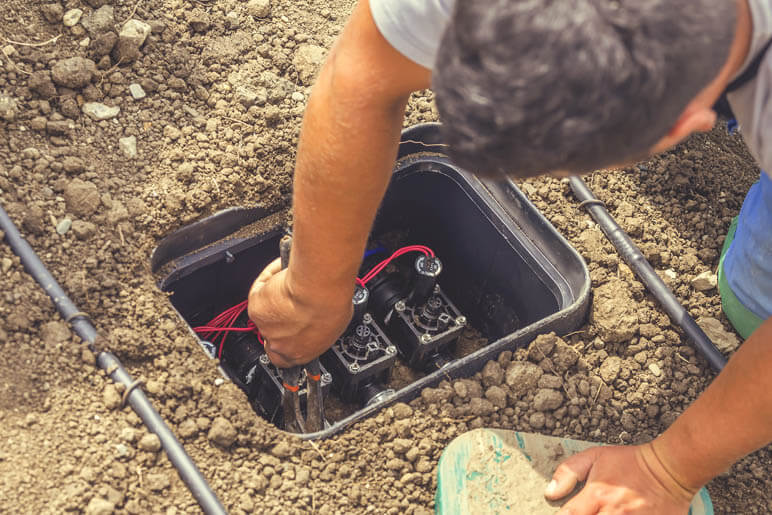 When the health of your lawn and garden are important, call the sprinkler company that Denver homeowners and businesses trust for quality repair and maintenance. Call CS Sprinklers today!
Contact Us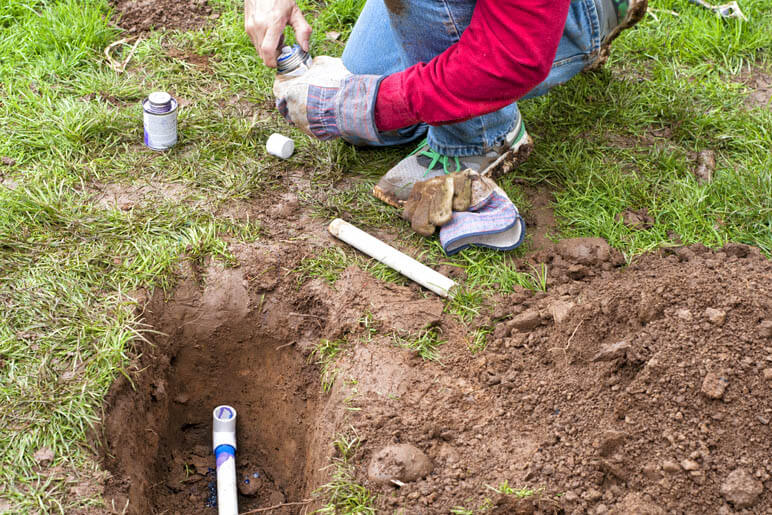 Regardless of the problem or the company that originally installed it, CS Sprinkler repairs all major brand sprinkler systems to ensure everything is in good working order.
Irrigation Parts & Supplies
"C S Sprinklers came out and repaired my sprinklers system fast and now they work GREAT!!"
"I needed help winterizing my sprinklers so I called CS Sprinklers. They were super helpful."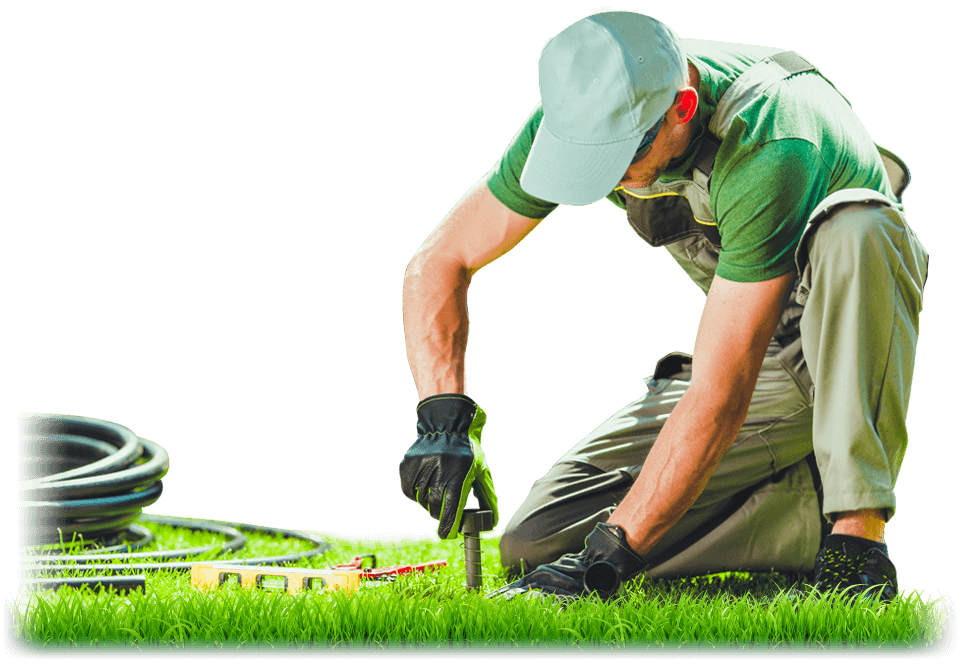 Go Green
Our Mission
Our hands-on ownership approach allows us to offer the very best service in sprinkler repair and maintenance. The professionals at CS Sprinklers are dedicated to ensuring your satisfaction. Our customers are our business and the strongest compliment we can receive is your referral to friends, family, and neighbors. With eco-friendly solutions, we'll help keep Denver's lawns green, reduce water waste, and help protect the planet for future generations.
Call the professionals at CS Sprinklers for prompt and professional service. With a complete range of irrigation services, we'll offer you the best products and service with highly competitive prices.
When you want the best sprinkler service and products available, call CS Sprinklers. We have the latest smart-watering features in today's state-of-the-art sprinkler equipment.
Whether you need a new system installed or have an existing system, you can trust the sprinkler professionals at CS Sprinklers to give you the best price and recommendations.
The professionals at CS Sprinklers have the knowledge and expertise to repair any sprinkler or irrigation problem, keeping your lawn green and your plants thriving. Give us a call. We're ready to help you.
Call the sprinkler professionals you can trust to ensure your sprinkler system is ready for winter. With routine seasonal services offered, winterization and blowouts protect your underground pipes.
After a long winter, your sprinklers should be properly inspected in the spring to check for leaks and to make adjustments to sprinkler heads and watering schedules. Call CS Sprinklers today!
Contact Us
If you have any questions about irrigation products or services, give the sprinkler professionals at CS Sprinklers a call today!