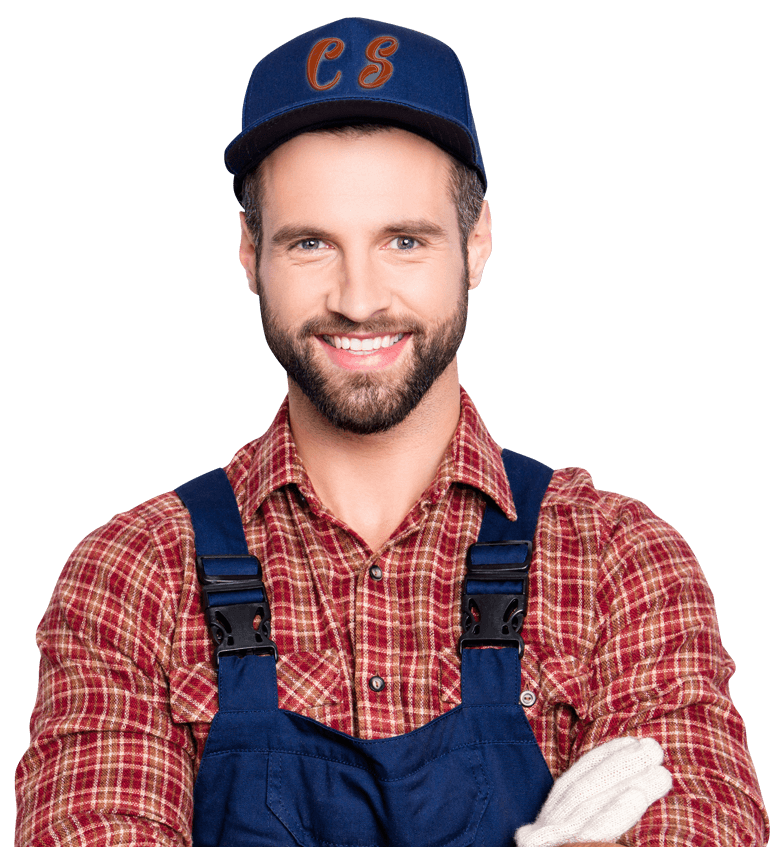 CS SPRINKLERS
Sprinkler Maintenance & Repair
Trust the services of CS Sprinklers to ensure your irrigation needs are handled promptly.
Sprinkler & Irrigation Maintenance
Once a month, turn on each valve of your sprinkler system during daylight hours and perform an inspection. Some automatic timers allow you to set a test run, or you can program each station to come on successively for one minute. Check the following:
GENERAL MAINTENANCE
Are there obstructions preventing the water from reaching the desired areas?
Are there any observable leaks or breaks in the pipe? (Geysers, holes, or soft spots in the lawn?)
SPRINKLER HEADS
Are any heads…
Missing?
Broken?
Clogged? (Not spraying or only partially spraying?)
Pushed too far into the ground? (Signified by the grass laying down, pointing away from the sprinkler?)
Tilted or spraying in the wrong direction? Onto the structure, street, or sidewalk?
PRESSURE
Is the pressure…
Too low? (Spray is not reaching all desired areas? Spray is forming large water droplets? There are doughnut-shaped dry areas? Rotor speed is too slow? Rotors are not rotating?)
Too high? (Spray is overshooting desired areas? Spray is misting and there are dry areas between heads? Rotor speed is too fast? Rotors are not rotating? Heads are leaking?)
If any of these items are found, your system needs maintenance. A proper running system will not only help maintain a beautiful lawn but will also conserve water. Many of these problems are easy to repair. If you feel it's beyond your ability, call CS Sprinklers; we'll be happy to come out and fix the problem.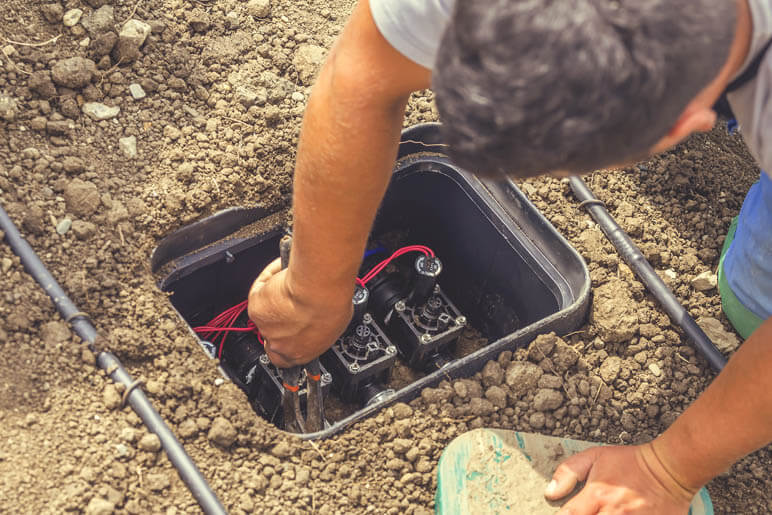 Sprinkler & Irrigation Maintenance
Keep your lawn green and beautiful with residential and commercial lawn sprinkler repair and maintenance. Contact us today!
Contact Us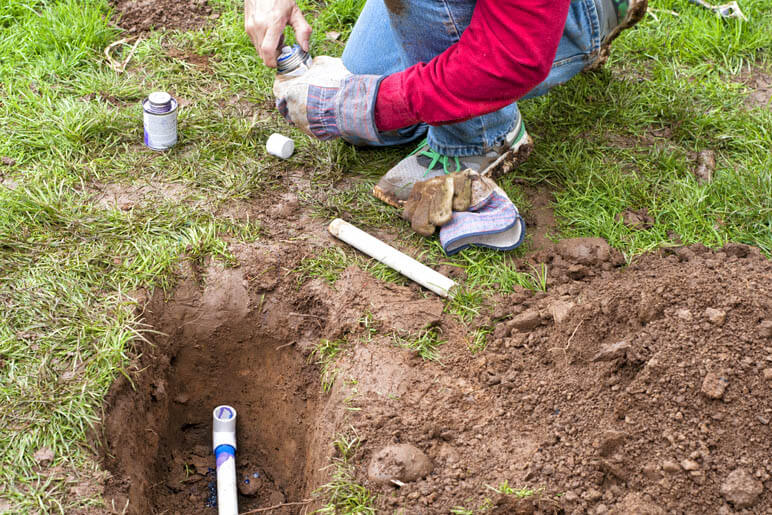 Repairs On All Major Sprinkler Brands
No matter what the issue, CS Sprinkler fixes all sprinkler parts from all the major brands to ensure everything is in good working order.
Irrigation Parts & Supplies
"C S Sprinklers came out and repaired my sprinklers system fast and now they work GREAT!!"
"I needed help winterizing my sprinklers so I called CS Sprinklers. They were super helpful."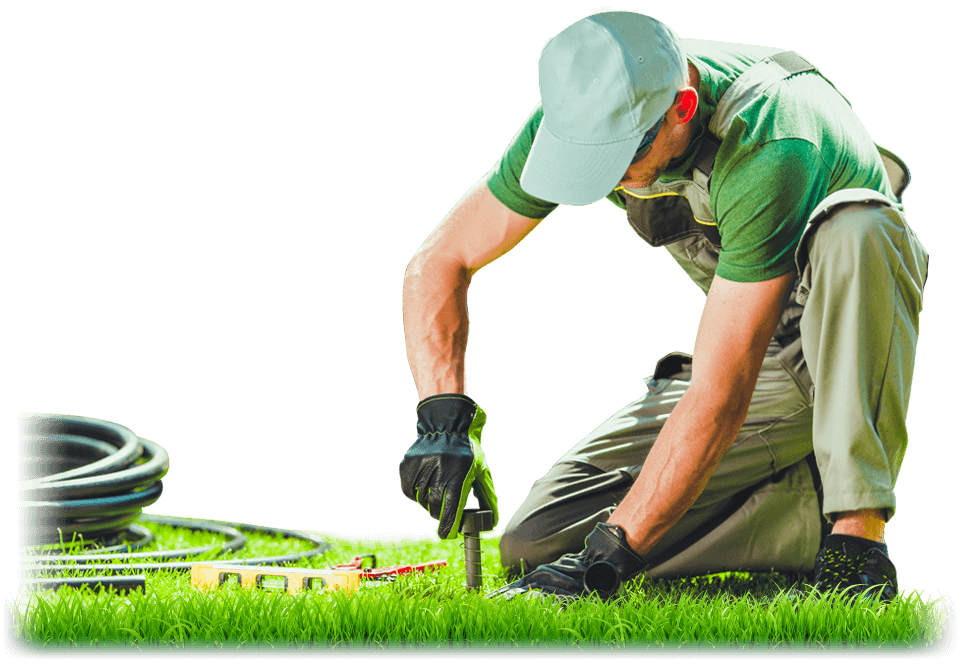 Go Green
Our Mission
Our hands-on ownership approach allows us to offer the very best service in sprinkler repair and maintenance. The professionals at CS Sprinklers are dedicated to ensuring your satisfaction. Our customers are our business and the strongest compliment we can receive is your referral to friends, family, and neighbors. With eco-friendly solutions, we'll help keep Denver's lawns green, reduce water waste, and help protect the planet for future generations.
Call the professionals at CS Sprinklers for prompt and professional service. With a complete range of irrigation services, we'll offer you the best products and service with highly competitive prices.
When you want the best sprinkler service and products available, call CS Sprinklers. We have the latest smart-watering features in today's state-of-the-art sprinkler equipment.
Whether you need a new system installed or have an existing system, you can trust the sprinkler professionals at CS Sprinklers to give you the best price and recommendations.
The professionals at CS Sprinklers have the knowledge and expertise to repair any sprinkler or irrigation problem, keeping your lawn green and your plants thriving. Give us a call. We're ready to help you.
Call the sprinkler professionals you can trust to ensure your sprinkler system is ready for winter. With routine seasonal services offered, winterization and blowouts protect your underground pipes.
After a long winter, your sprinklers should be properly inspected in the spring to check for leaks and to make adjustments to sprinkler heads and watering schedules. Call CS Sprinklers today!
Contact Us
If you have any questions about irrigation products or services, give the sprinkler professionals at CS Sprinklers a call today!